FACULTY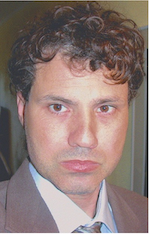 Prof. Dr. Lelio Baldeschi (Brussels/Pisa)
He qualified in Medicine the University of Pisa, graduated in Ophthalmology at the University of Florence, became PhD at the University of Amsterdam and Fellow of the European Board of Ophthalmology (FEBO) in Paris. He sub-specialized in oculoplastic and orbital surgery first under the guide of Richard Collin and Geoffrey Rose at Moorfields Eye Hospital in London and then with Leo Koornneef at the Orbital Centre, University of Amsterdam. Afterwards he has been a Consultant surgeon, Universitary Docent (UD), and then nominated Director to the Orbital Centre, University of Amsterdam.
At present he is Professor of Ophthalmology ("Chargé de Cours"), Director to the "Orbita and Ocular Adnexal service" and President to the PhD Council "Oculoplastic, Orbital, Lacrimal Diseases and Surgery" at the Department of Ophthalmology, Catholic University of Louvain, at the Saint Luc Academic Hospital of Brussels, member of the Examining Commission of EBO.
He trained medical students, residents, twenty international fellows, and had the opportunity to publish in the field of orbital and ocular adnexal diseases. He has been member of the scientific advisory board, invited speaker and faculty member at a wide variety of international congresses, and courses and had organised national and international congresses. He is active reviewer and/or member of the editorial board of ophthalmic, maxillo-facial, and internal medicine journals, visiting professor to several European, North American and Asian universities.
He is member of numerous scientific societies and currently the President of the European Group on Graves' Orbitopathy (EUGOGO) and Section Editor for orbit, oculoplastic and adult strabismus of the European Journal of Ophthalmology.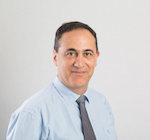 Dr. Daniel Briscoe (Tel Aviv)
Daniel Briscoe is Ophthalmology Department Chairman at Emek Hospital in Northern Israel. He is Chair of Ophthalmology and Senior Lecturer at the Faculty of Medicine, Technion Israel Institute of Technology.
Dr. Briscoe runs one of the largest Oculoplastic and Orbital surgical services in Israel and his resident training program in Ophthalmology is the largest in Northern Israel. He was Head of the Israeli Society of Oculoplastic and Reconstructive Surgery twice, and has trained Ophthalmologists in Oculoplastic Surgery from countries including, Israel, Greece, Burma, Turkey, and Mexico.
Dr Briscoe is a member of the International Orbital Society, has served on the International Task Force Committee for an ICO Oculoplastics Subspecialty Curriculum, and the Israeli Scientific Council Board for Professional Examinations. He was elected Vice President of the Ocular Oncology Group of Europe, served on the International Council of the International Ocular inflammation society, in addition to other elected positions. Dr Briscoe has published over 30 articles in peer reviewed journals and textbooks. He has been an invited speaker to numerous national and international society congresses including ESOPRS, IOIS, World Congress of Ophthalmology, APSOPRS, the Indian, South African, Romanian, Mian Mar, and Russian Federation Oculoplastic Societies.
Prof. Kelvin Chong (Hong Kong)
Dr Kelvin Chong's clinical and research interest focus on oculofacial plastic conditions including thyroid eye disease, orbital tumors, trauma, tearing disorders and minimally invasive eyelid, lacrimal and orbital surgeries.
He graduated at the top of his class in the CUHK Faculty of Medicine (MBChB ) program. He was awarded the Li Po Chun Charitable Trust Fund Overseas Postgraduate Scholarship to the University of California at Los Angeles (UCLA) and LA Biomedical Institute where he returned later for a 2-year surgical and translational research fellowship. His awards included the City Lion Club Gold Medal, Action for Vision Eye Foundation Young Researcher of the Year, Achievement Awards from American Academy of Ophthalmology (AAO) and Asia Pacific Academy of Ophthalmology (APAO), best surgical video awards in AAO (2012, 2014) and World Ophthalmology Congress (2018). He has over 40 SCI indexed peer-reviewed articles and 5 book chapters.
Kelvin currently serves as the head of the Orbital and Oculoplastic Divsion at the department of Ophthalmology and Visual Science (DOVS) and Prince of Wales Hospital (PWH) and the Associate Director of the CUHK Eye Center.
He is the current President of Hong Kong Society of Ophthalmic Plastic and Reconstructive Surgery (HKSOPRS), First Vice-President of the Asia-Pacific Society of Ophthalmic Plastic and Reconstructive Surgery (APSOPRS) and education officer of the International Thyroid Eye Disease Society (ITEDS). He is recently inducted into the American Society of Ophthalmic Plastic & Reconstructive Surgery (ASOPRS).

Prof. Anja Eckstein, Essen
1983-1987 Study of human medicine,
University of Leipzig
1888-1991 Study of human medicine,
University of Munich LMU
1991-1992 Junior House officer at Moorfields Eye Hospital London, UK
1992-1996 Residency in Ophthalmology
at the University Hospital Tübingen
1993 Doctorate: University of Tübingen
Topic: Electroretinography in young children without anesthesia
2005 Habilitation in Ophthalmology at the University of Duisburg-Essen, Germany
Topic: The influence of thyroid specific antibodies
on the course of endocrine orbitopathy
2010 APL Professorship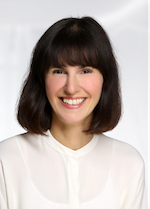 Dr. med. Aylin Garip Kübler, FEBO, Munich
Since 2021 Consultant in MVZ Prof. Neuhahn,
Munich, Germany
2014 Conusltant in Ludwig-Maximilians-University,
Department of Ophthalmology,
Section for Plastic and Reconstructive Surgery (Prof. C. Hintschich)
2012 F.E.B.O: European Board of Specialization in Ophthalmology
2010 Observership in Instanbul University,
Department of Ophthalmology,
Section for Uveitis (Prof. I. Tugal-Tutkun)
2010 Observership in Massachusetts Ear & Eye Infirmary,
Harvard University, Glaucoma Department,
Massachusetts, USA (Prof. D. Rhee)
2006-2011 Residency at the Department of Ophthalmology of the
of the Ludwig-Maximilians-University, Munich
(Director: Prof. Kampik)
2005-1999 Study of human medicine
at the Trakya University, Edirne, Turkey
Prof. Dr. Göran Darius Hildebrand, BM BCH, MPhil, MD, FEBO, FRCS, FRCOphth (London)

Göran Darius Hildebrand is a Consultant Ophthalmic Surgeon and the Director of the Ophthalmology, Neuro-ophthalmology and Strabismus Service for Children at Oxford University Hospitals in the United Kingdom.
After studying medicine, biology and history at Oxford and Cambridge Universities and in the USA, he completed his ophthalmology residency training at Moorfields Eye Hospital, London, followed by three Fellowships in Paediatric Ophthalmology, Strabismus and Cataract Surgery.
He is a former President of the Sir Charles Sherrington Medical Society at Oxford between 1995-1997. He currently serves on the EU Eye Advisory Committee to the European Medicines Agency and the Joint ESA-EPOS Examination Board for the subspecialty Fellowship examination in Paediatric Ophthalmology and Strabismus.
Since 2017, he is President of the European Paediatric Ophthalmological Society.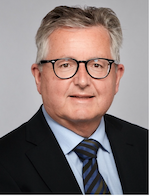 Prof. Dr. Christoph Hintschich, Munich
Christoph Hintschich graduated in Ophthalmology at the Ludwig-Maximilians-University Munich, before he specialized in Eyelid & Orbital Surgery. He was fellow to C. Beyer-Machule/Munich, J.R.O. Collin/London and L. Koornneef/Amsterdam. In 2002 he was appointed as a full professor of Ophthalmology at the LMU Munich, where he is heading the Oculoplastic and Orbital Service, involved in patient care, teaching and research. In 1993 he became full member of ESOPRS, from 2006 - 2014 he was ESOPRS secretary. He is Fellow of the European Board of Ophthalmology (FEBO) and member of EUGOGO.
For more than two decades he is running a multidisciplinary orbital clinic and a combined Graves´ clinic. He is organizing the Munich Beyer-Machule course on eyelid surgery and the Orbital Symposium, both on a biennial cycle. Christoph Hintschich has been an invited lecturer and guest surgeon in various countries and had numerous international fellows. His main professional interests are functional and aesthetic eyelid surgery and orbital surgery, in particular ptosis surgery, surgical rehabilitation in Graves´ disease and anophthalmic socket management.
Prof. Dr. Geoffrey Rose, London
Geoffrey Rose graduated BSc Pharmacology (1976), in Medicine (1979), and is a Member of the Royal College of Physicians (1982). During ophthalmic training he received Fellowship of the Royal College Surgeons (1985) and Royal College of Ophthalmologists (1988). He gained a University of London MS doctorate (1989) for original research, and was later awarded the highest academic accolade of Doctor of Science (2004).
Professor Geoffrey Rose was appointed to the consultant staff at Moorfields Eye Hospital in 1990, has been Director of the Adnexal Service, and is now an honorary consultant to the hospital. He lectures widely, has presented various named lectures, and received the Lester Jones Anatomy Award from ASOPRS (of which he is honorary fellow). Professor Rose is a Senior Research Fellow of the Biomedical Research Centre at the Institute of Ophthalmology, London, and is a Past-President of ESOPRS and a Past-President of BOPSS.
PD Dr. med. Ulrich Schaudig, FEBO

Ulrich Schaudig went to Medical School at the Faculties of medicine of the Universities of Regensburg and Munich and spent part of his final year at the Medical Schools of the University of Colorado at Denver and the University of Illinois at Chicago.
He started his postgraduate training in general and plastic surgery in Munich before he turned his interest to ophthalmology and entered the residency program at the University Hospital in Hamburg Eppendorf.
After his board certification in 1997, he continued his career with special interests in both oculoplastic and vitreoretinal surgery and completing his scientific work with a PH.D. thesis on retinal imaging. He also served as head of the ophthalmopathological laboratory.
He has published numerous articles in peer – referenced ophthalmological German and international journals.
Since 2007, he is chief of the department of Ophthalmology at the Asklepios Klinik Barmbek, a department of general ophthalmology, where he continues to develop his special interest in oculoplastic surgery.
Dr. Schaudig is currently serving as a head of the section of ophthalmic plastic and reconstructive surgery of the German ophthalmological society (DOG), and committee member of ESOPRS. He is also the secretary of the North German society of ophthalmology and representing ophthalmology in the multi-disciplinary German Society of Aesthetic Surgery.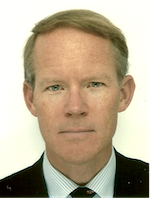 Mr. David Verity, MD MA (Oxon) FRCOphth KStJ (London)

Mr David Verity is a Consultant Ophthalmic Surgeon at Moorfields Eye Hospital, London. Trained in ophthalmology in the UK, Mr Verity undertook two Fellowships in oculoplastics before joining the Consultant staff at Moorfields Eye Hospital in 2004.
He is President of the British Oculoplastic Surgery Society (BOPSS), and Honorary Treasurer of ESOPRS. In 2009, he was elected to the Orbital Society, and from 2010 to 2016 was Editor-in Chief of the journal ORBIT. His medical publications in peer-reviewed journals and books exceed 90.
Mr Verity also has a life-long interest in the humanitarian work of St John. In 2014 he was invested in the Order of St John, in 2016 joined the Board of Trustees of the Eye Hospital Group, and in 2018 he was appointed Hospitaller of the Order. He is also the President of the St John Ophthalmic Association, the emerging academic arm of the St John Eye Hospital Group.
In 2021 he was honoured KStJ for services to the Order.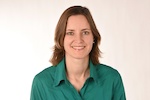 Dr. Annemarie Klingenstein
since 2013 Ophthalmologist,
Augenklinik der Ludwig-Maximilians-Universität,
Munich, department of oculoplastic and reconstructive surgery
11/2020 Certification
"Spezielle plastisch-rekonstruktive und
ästhetische Chirurgie in der Augenheilkunde"
(Deutsche Ophthalmologische Gesellschaft)
05/2013 European Board of Ophthalmology Diploma (F.E.B.O.)
07/2013 Certification as Ophthalmologist (Fachärztin für Augenheilkunde)
2008-2013 Residency, Augenklinik der Ludwig-Maximilians-Universität,
Munich, department of Ophthalmology
02/2017 Postdoctoral lecture qualification (Habilitation)
"Beitrag radiologischer und nuklearmedizinischer Diagnostik
und Therapie zur ophthalmologischen Onkologie"
05/2009 Doctoral thesis "Wertigkeit der PET/CT in der Nachsorge
von Patientinnen mit Mammakarzinom"
12/2016 Prize of the Dieter Bumiller Foundation
for the highest number of impact points of the LMU Eye Hospital Munich
10/2017 Lilly Quality of Life Preis 2017
AND:
Roland Gärtner, Munich

Thomas Kühnel, Regensburg
Ulrich Müller-Lisse, Munich

Dr. Anna Schuh, Munich